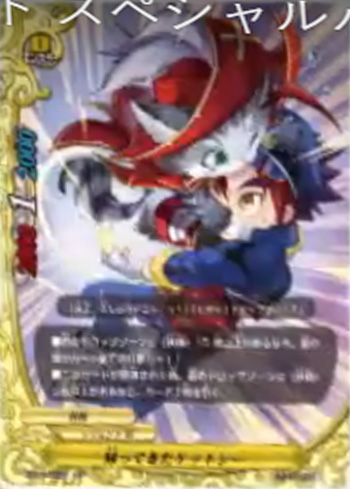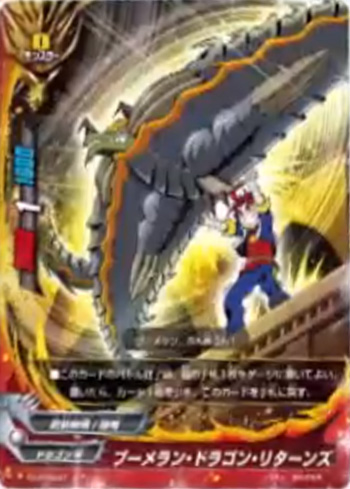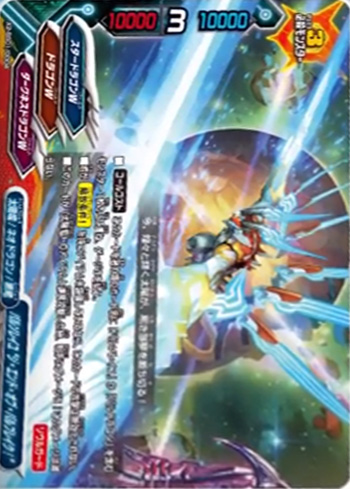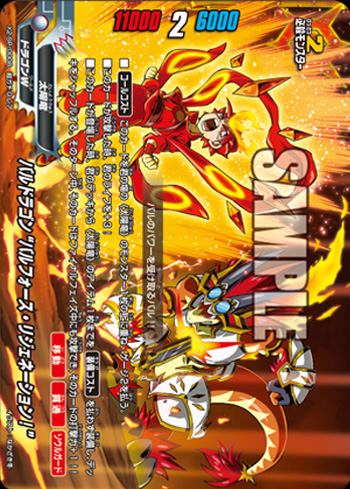 New Buddyfight Series & Main Character!
The next season, "Buddyfight Ace", will start airing on June 2nd! The new protagonist, "Yuga Mikado", is Gao Mikado's son and his buddy is "Gargantua Dragon", or "Garga" for short.
Yuga is a YouTuber, and Ranma, the other kid in the picture to the left, is the director of Yuga's videos.
In Solar Strife there will be a SP reprint of Gargantua Punisher featuring art of Gao and the new protagonist together.
The page for the first set "Full Control" can be found here.
Coming Soon to BuddySpoiler!
I'd like to thank everyone for their continued support of BuddySpoiler, but I'd also like to address an ongoing issue. Our website is primarily funded by people viewing the website. If people are reading information from screenshots instead of visiting the site itself, our funding is hurt which greatly slows us down in adding to the site.
Here are a few things we want to add for you once the funding is available for us.
• Responsive Mobile Design
• User Accounts
 • Discussion Board (all comments across the site, sorted how you wish)
 • Personal Blogs
 • Content Creator Support
• Fan Fiction Zone
• Deck Builder & Sharing
• Think of anything else? We're probably already planning it but send us a message anyway!
All of these things will come to BuddySpoiler soon enough. But right now we need the funding to catch up on debt. Our coder put the site on some framework to make it easier to add new stuff in the future, but the hours put into the framework addition ran up our bill quite a bit and we're still paying it off. By posting direct links instead of screenshots, you'll speed up how soon as can start adding the above listed features to the site.
As always, thank you for your support.
Support us on Patreon!
Would you like to help support the development of BuddySpoiler? Consider checking out our Patreon page! All costs of BuddySpoiler are covered by our ads and Patreon. If we want a large feature like a deckbuilder or articles, it may take months of ad revenue to get us enough income for these features. BUT, there are over 10,000 people that view BuddySpoiler daily. Imagine how much we could do if even 5% of our viewers could send us $1 per month through Patreon?
By pledging $1 per month to our Patreon page you are directly funding, and even accelerating, the development of BuddySpoiler's upcoming functionality. You'll also be given access to our Patreon blog at $3 per month where you get an inside look at what we're doing and get to help us make important decisions in our development. Either way, be it $1 or $10, your contribution is important to us and is appreciated no matter the amount. Thank you!